Mies van der Rohe 2022. Polish nominations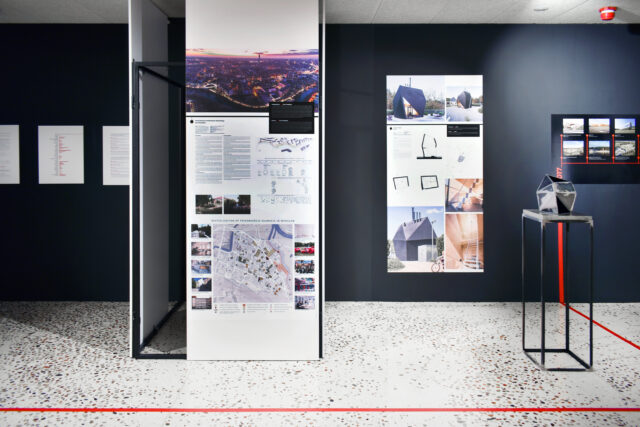 The Contemporary Architecture Competition of the European Union aims to find architectural realizations which are relevant not only to modern times, but have the potential to give directions to future generations. An example and a symbol of such architecture is the Mies van der Rohe Pavilion in Barcelona, ​​where the Foundation organizing the competition has its seat. Projects nominated by a group of experts, specialists in the field of architecture appointed by the Foundation, are submitted to the competition.
Selected objects should be characterized by an innovative and creative approach to the idea, form and function, social impact, and shaping sustainable development. The award recognizes good building practices aimed at improving living conditions while respecting the environment. These elements are a key condition set by the European Commission for contemporary architecture. The prize winner should be an iconic work. A work carried out with the user's well-being and respect for the natural environment in mind, which provokes reflection. A work in the field of the Art of Architecture which is an inspiration.
The exhibition focuses on a small fraction of all 523 nominations from all over Europe. It presents 25 best projects from Poland from the last, still ongoing, edition of the competition. 2022 is a cumulative year. The prize, awarded every two years, was suspended in 2020, which increased the group of realization competing for the highest trophy. Thanks to this, on a broader example, we can take a closer look at the condition of Polish contemporary architecture.
The exhibition presents the ideas that the creators were guided by, juxtaposed with the opinions of experts nominating for the award. We can analyze whether the architects' intentions and design directions contained in their work are read as intended. We can trace the multidimensionality of projects and learn about their distinguishing features. In addition to this year's Polish nominations, we briefly present 523 European nominations, projects from previous editions of the competition from Poland, and all the winners from the beginning of the award.
The competition is not yet settled, during the exhibition, a shortlist of projects selected for the next stage and a list of finalists will be announced. Will there be objects presented at this exhibition among them? Time will tell. We hope that the presented material will allow for deeper reflection and a better understanding of what good Polish Contemporary Architecture is and will contribute to the discussion on it.
Colophon:
Curator: Magdalena Maciąg
Substantial Curators: Ivan Blasi, Ewa Porębska, Marcin Szczelina, Hubert Trammer
Exhibition design: mut_pracownia architektury
Identification and graphic design: Katarzyna Maciag
Production and promocional cooperation: Anna Brzezińska-Czerska, Katarzyna Sałbut, Artur Wosz, Katarzyna Zachara