Plans for the future. Warsaw architecture in designs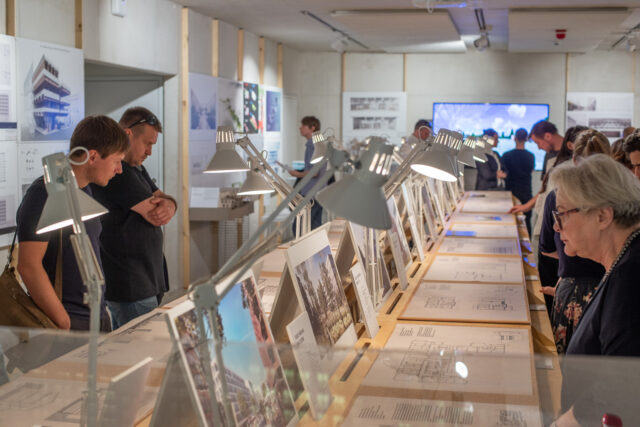 What Warsaw will be like in a few years can be seen at the 24th "Plans for the future. Warsaw Architecture in designs" exhibition. We present over 80 proposals from 43 architectural studios. These are office buildings, including Wola Tower (by Mateusz Tański & Associates) and Forest (by the HRA studio), cultural, hospital, school and kindergarten facilities and, as usual, residential buildings. This year, there are extremely interesting proposals in the Concepts/Urban Space/Revitalizations section. We will see the Warsaw Social District in Wola – an innovative design of a model housing estate for all social and age groups; Towarowa 22 – a multifunctional residential and office complex by the well-known Danish studio BIG, a study Na_prawa (Re_pair) of streets as part of the Warsaw revitalization program (designed by DAWOS), new faces of the Skra stadium (designed by Aleksander Wadas Studio), Plac Pięciu Rogów (EN – Five Corners Square) (designed by WXCA), and many other designs positively intended to positively change the quality of public spaces. In addition, student diploma projects from the Faculty of Architecture of the Warsaw University of Technology and the University of Ecology and Management, mock-ups, and the latest film about Warsaw from the "The Architect's Interior" series. 
Colophon:
Curator: Dorota Katner
Organized by: Łowicka Centre, the Capital City of Warsaw, and the Warsaw Branch of SARP.